What is Independent Living?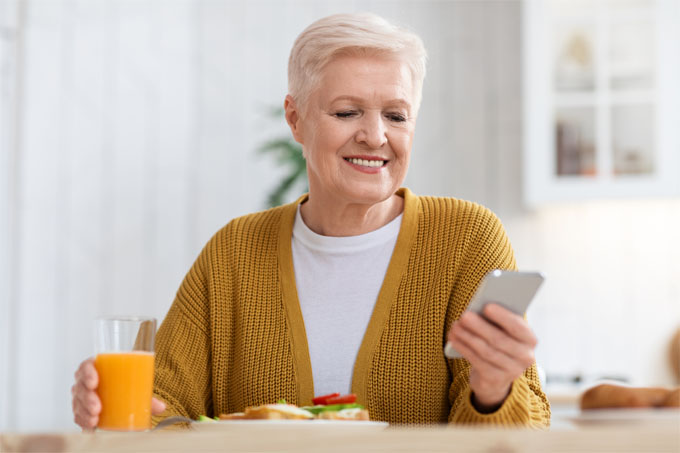 When you are searching for "What Is Independent Living?" while at the same time trying to tell the differences between the types of retirement homes available, this post should help!
Face it, we all get older, and when it begins to happen it's time to start considering about changing our living arrangements up. Occasionally responsibilities may start to be too much to handle, and it might mean that we are by ourselves and without ways to get around, in which suggests that we might need some companionship with other our own age. Independent living facilities could be the solution, subject to your situation, but a retirement home might be better.
For you to deal with the pressure that comes with the changes you might experience, you need to guarantee that you may continue with your independence when settling into a new home. It's a good idea to think ahead and start planning. This will give you the time to learn that it's going to happen, whether you like it or not.
What Does Independent Living Comprise Of?
Independent living is merely a living arrangement for seniors that are 55 or older. There are a couple of omissions to this. Housing for seniors is going to differ in kinds like free-standing homes, senior retirement communities, and apartment living. Senior housing is going to have a friendly atmosphere, they are more compact, and are equipped to allow seniors to get around easily and all ground-work and/or maintenance is taken care of for them.
A lot of independent living communities are going to provide its residents with various activities and programs, other services, in addition to amenities. Independent living housing usually has a rec center and/or clubhouse that is going to allow seniors to interact with others their own age. Independent living also will have community participation in arts & crafts, holiday meeting, movie nights, and other kinds of activities.
The facility might have amenities such as a fitness center, swimming pools, tennis court, golf courses, an assortment of clubs and interest associations. There will be other services like on-site spas, meals each day, housekeeping, laundry facilities and barber & beauty salons.
In the end, independent living facilities put their focus on those that are 55 and older, designed and created to give an environment of independent living, but having assistance available when it is required. Hiring an in-home caregiver is also an option for those that think they need it.
How Is Independent Living Different Than Other Types of Senior Living?
The difference among other senior housing and independent living is the degree that a resident might require assistance. When the resident requires 24-hour aid with activities like bathing, using the restroom, eating, getting dressed, or have certain medical needs.
Independent Living, Is It Right For My Loved One?
When seniors have to make a change in their living arrangements, it might feel like their world is crashing around them. Nevertheless, independent living is just that, it is about making it easier to keep independence. Having knowledge of their limits that are holding them back from leading a normal life. Having a little assistance is going to let them be independent longer.
To Help You, Answer These Questions:
Is your senior keeping their home as clean as they used to or is it getting challenging for them to do?
Are they connecting with their friends and family members like they used to?
Is getting around getting more difficult for your loved one?
Are the declining in health (and/or their spouse)?
Do they still manage their day to day living activities like laundry, cleaning, cooking meals, etc?
Do they have the ability to manage their finances?
Do they manage their medicine and make their doctor's appointments?
Find Independent Living In Sedona
Sedona Winds Retirement Community offers independent living in Sedona, Arizona, can help! Call us today at 928-985-6259 and learn more about our facility and what we have to offer today's seniors.