Benefits Of Assisted Living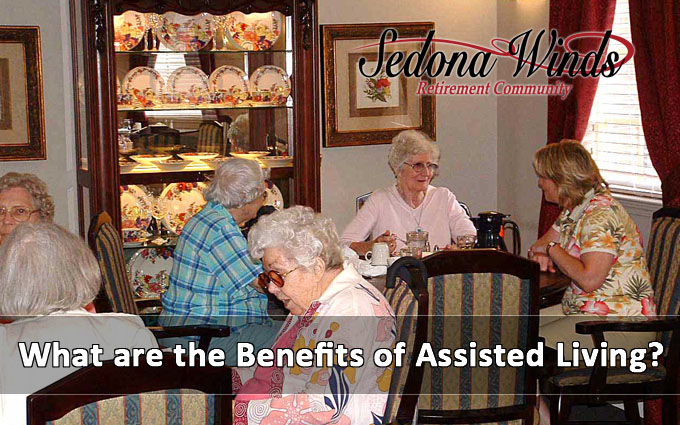 Are you searching "what are the benefits of assisted living?", if so, this post should help. The decision to move your loved one into an assisted living community is often a daunting one. Today seniors are faced with a lot decisions in terms of where they choose to live. Seniors who can benefit from daily assistance but who are not completely dependent may be an acceptable reason to move into an assisted living facility. There are many benefits to living in an assisted living facility, and with most things, some are some drawbacks. That is why it's necessary for family members and their loved ones to have a straightforward discussion early on about their living options.
Benefits of Living in an Assisted Living Facility
Your loved one can greatly benefit from living in an assisted living facility. If they are having difficulty with day to day tasks, they may need a little help. An assisted living facility may be just what they need.
Stress Is Greatly Decreased For Your Loved One
Assisted living helps decrease the stress in your loved one life. It also helps family members know their loved one is cared for. Seniors will always enjoy their independence while getting the care and support they require. One of the greatest benefits of an assisted living facility is that it lets seniors who have mobility issues or the early onset of Alzheimer's to live a moderately independent way of life. The facility will most likely have on-site medical care, but the care will not be there 24 hours a day. Assisted living will offer a level of care that is suitable for seniors who do not need the 24 hour care of a nursing home but will require assistance with medications, meals, transportation outside of the facility and other daily activities like bathing themselves and getting dressed.
Family Comfort And Your Loved Ones Protection
Family members will don't have to worry about their loved one getting cheated, hurting themselves or falling down, wandering off, eating a healthy diet or taking the wrong medicine. Assisted living facilities take certain measures to ensure their residents are always safe and protected.
The Social Life Of Your Loved one
It's not all uncommon for our loved ones to become lonely as they age. Being lonely as a senior can lead to plenty of issues, from being depressed to having health issues, problems doing daily tasks and more. In an assisted living facility, residents become part of a kind, loving, and compassionate group. They will be surrounded by residents around the same age as them and have endless opportunities to socialize and enjoy being in the company of others.
Enhanced Activities For Your Loved One
As we get up in age, it's important that we stay active and busy. Assisted living residents are provided with plenty of indoor and outdoor activities from yoga to garden parties, and arts and crafts. A lot of assisted living communities also offer its residents a way to get around, so they can go on short trips, go to the corner market or go to the doctor's office.
Healthy Nutritious Meals
Great meals and nutrition are essential for your loved one. Excellently trained chefs prepare delicious meals that also will fulfill the nutritional needs and the individual preference of each resident.
Assistance In Day to Day Living
It's really important for seniors to still have their independence, yet also have the help they need, when they need it. Assisted living communities provide residents with help, only when needed, with daily living routines, such as eating, getting dressed or laundry duties.
Find Assisted Living In Sedona
If you are looking for assisted living in Sedona, Arizona, Sedona Winds Retirement Community can help! Call us today at 928-985-6259 and learn more about our facility and what we have to offer today's seniors. When you are visiting assisted living facilities, make sure you ask the right questions. Print out our assisted living checklist to help you ask the right types of questions to ask and what to look out for when choosing an assisted living facility for your loved one.