Best Places To Retire In Arizona 2020 | Retirement Communities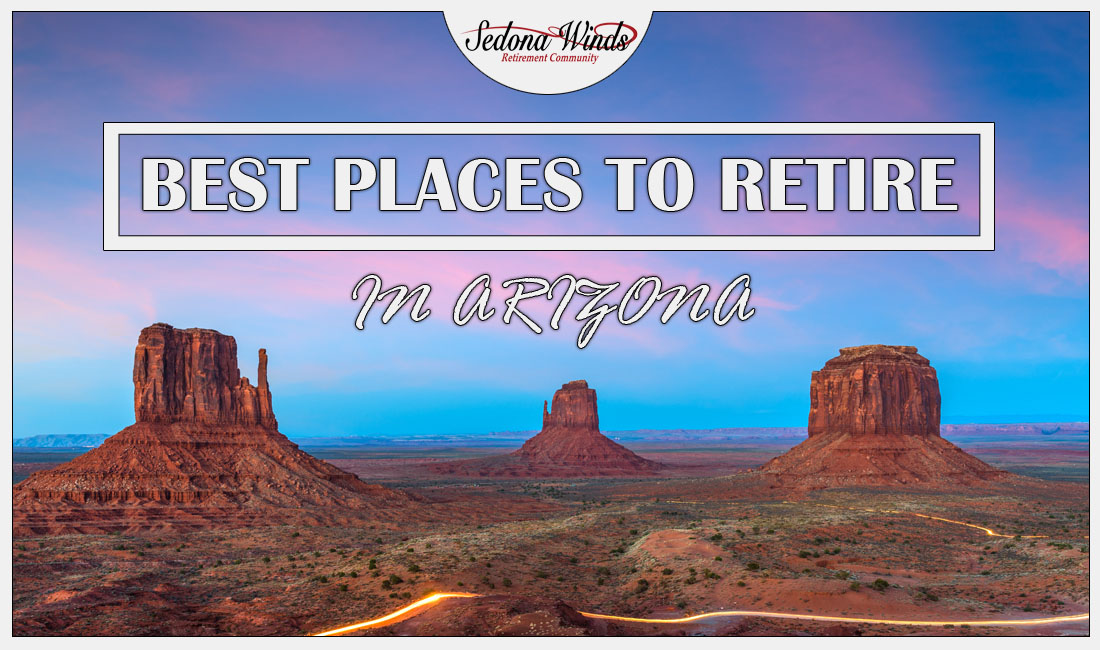 Looking for the best places to retire in Arizona for 2020? Here is the list of the best retirement communities in each city of Arizona and what they offer (Assisted Living, Memory Care, Independent Living).
Best Places To Retire In Arizona 2020
---
Sedona, Arizona Is The Best Place To Retire


Best Retirement Communities in Sedona Arizona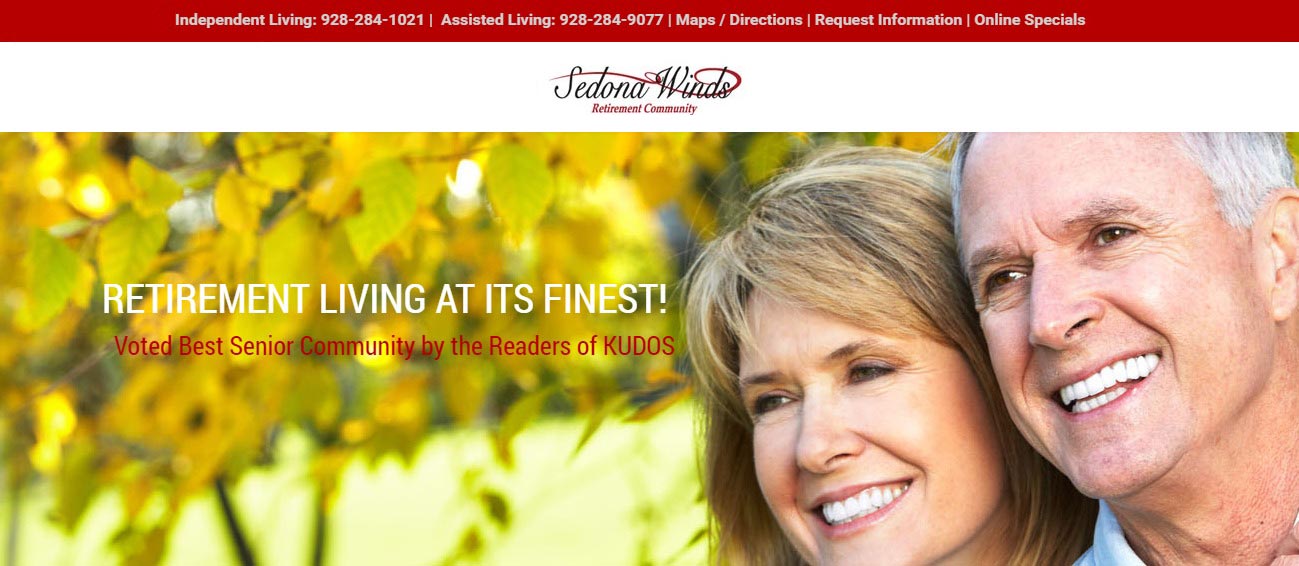 https://www.sedonawinds.com/ – Sedona Winds is the best retirement community in Sedona Arizona offering Assisted Living, Senior Independent Living, and Memory Care. Call Sedona Winds Retirement Community today at (928) 284-1021! Sedona Winds offers a plethora of amenity packages, activities, and retirement home floor plans to choose from.
About Sedona Arizona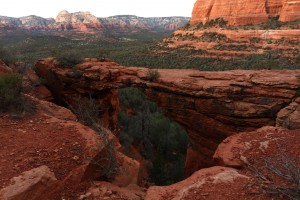 Sedona Arizona is a well-known tourist destination, hosting many activities and sights to see for retirees. For example, Sedona is most known for their "Red Rocks", which were seen in countless western films like, Jimmy Stewart's "Broken Arrow". The color effects displayed on the sandstone rocks during the sunrises and sunsets in Sedona are amazing! This beauty coupled with moderate climates and mountains that stretch for miles has made Sedona one of the most sought after retirement communities in the United States. According to at least one source, Sedona Arizona is actually rated as one of the top 20 retirement destinations in the country. The arts and hiking are of the most notable here. Many music and film events such as the International Film Festival are hosted in Sedona, but most choose Sedona for its beautiful setting and warm climate.
The inspiring and mystic setting will seduce all those who visit Sedona. It isn't a place for action, but it is a great place for an easy-going retirement. Once a small ranch town is now a welcoming retirement place.
What is the population of Sedona?
The population of Sedona Arizona in 2013 is just 10,111 according to the latest US Census Bureau.
What is the climate like in Sedona?
Sedona rests on an elevation of 4500 feet above sea level, but the climate is cooler than you would expect. Summer temperatures are around the high 90s, but winter temperatures will go into the low 30s. On average, the area gets a dusting of snow and about 18 inches of rain. The sun shines about 295 days a year. When it comes to comfort, the humidity and temperature make Sedona above the national average as well.
What is special about this retirement community
Near the entry of Oak Creek Canyon in the desert of central Arizona is a landscape that is decorated with towering red sandstone formations and open spaces that glow whenever the sun hits it just right. It is this very setting, under a blue sky, that the mystical Sedona is located. It began in the late 1800s, a population made of ranchers and farmers, not much changed from that until 1950 when the tourist began to arrive. It was between the 1980s and 1990s that the building took off. Ever since then, Sedona has grown 35%. Today it is a tourist mecca and very popular destination for retirement.
The Red Rocks of Sedona are breathtaking

6 million acres of national forest

Hiking

Sightseeing

Shopping

Horseback riding

Sedona International Film Festival
What is not special about this retirement community
Sedona does have some drawbacks. Many people consider the residents snobby and the city pretentious. For those who need employment after retiring, many of the jobs are tourism-based and low paying. There is a struggle between businesses and environmentalists that want to protect the beauty of Sedona while business wants to make money from it. Tourists visit year-round.
Lots of tourists

Overdeveloping fast

Expensive Real Estate
What kind of people retire in Sedona?
Sedona attracts all kinds of retirees but mostly ones interested in outdoor activities, great scenery, and the arts. Real estate is a bit more pricey than the rest of the US so the type of residents that retire in Sedona tend to be affluent. The average retired age is 50. 
To be honest, 60% of Sedona residents are aged 45 and up. 50% of the locals have a 4-year college degree. The city is racially diverse and politics seem to lean right. The crime rate is also below the national average, but the cost of living is 36% higher than the national average.
Sedona's Economy
The median price of a home is $450,000. Many homes, especially those in West Sedona, have views of the red rocks and tangerine sunsets. The most expensive properties are located downtown. The Village of Oak Creek is a separate subdivision south of the city limits and has beautiful homes. Most of the homes were built in the last 35 years, so there are very few historic homes. There are also 3 mobile home parks, all of which are quite rustic. The median rent for an apartment, which there are not many, is around $1250 monthly.
Sedona has a booming economy due to its popular retirement and tourists destinations. Components include: retail, services, construction, and hospitality.
Sedona's Community 
There are plenty of programs and activities such as painting, piano, and water aerobics from the parks and recreation department. Coconino National Forest has plenty of campgrounds and hiking trails that are accessible through trails in town.
The Sedona Community Center offers lunch 5 days a week for a small fee as well as telephone assurance calls 7 days a week, legal services, van transportation, and an exercise program. Meals on Wheels works Monday through Friday.
The Sedona Public Library is privately run and is located in a nice building. It has WiFi as well as book discussion groups, various speakers, and an interlibrary program and is open 7 days a week.
Those who enjoy volunteering will find a lot of opportunities. The library and Parks and Recreation department are always in need of volunteers and there is a Citizens Academy that will educate a resident about the city and how it works. Graduates of this academy are invited to apply for positions on committees, boards, and city commissions.
Arizona Is Tax-Friendly
Arizona happens to be a tax-friendly state for retirees. Social Security isn't taxed, and up to $2500 of other retirement income such as civil service, military, or Arizona government pensions are exempt. After those, IRAs, private pensions, and 401(k)s are taxed no more than 4.5% depending on the income. When it comes to property taxes, a single homeowner who is 65 or older who makes less than $3750 and married couples who earn less than $5500 can get a tax credit. For some, depending on income and age, they may have the value of their property frozen at full cash value. The taxes for a $450,000 property in Sedona is roughly $3375. The sales tax is 5.6%, but the sales taxes will be higher in town.
Sedona Arizona's Cultural Scene & Restaurants
Each year over 4 million tourists will visit Sedona for its popular shopping venues and golf courses. Downtown is the tourist area and it has outdoor gear stores, eateries, galleries, and upscale boutiques. West Sedona has more drugstores, banks, etc. and it is where the local's shop. There is not a Wal-Mart, or other large box store retailers. Instead, the norm is woven textiles, fine jewelry, and handcrafted furniture. A fun place is the Tlaquepaque Arts and Crafts Village, which is a replica of a small market town just outside of Guadalajara, Mexico.
This is an area that has a reputation for being a spiritual vortex or an area that has highly concentrated energy best for prayer and healing. Sedona also has New Age healthy tourism. Spas offer personal rejuvenation and relaxation are all over Sedona.
This is area is peaceful and has become an artist inspired location for those who love its spiritual energy and light. Residents enjoy the benefits of more than forty art galleries and studios. On the first Friday of each month, galleries will host openings, receptions and technique demonstrations. Music is brought to Sedona by numerous concerts by Chamber Music Sedona. There is also the Sedona Arts Festival and the Sedona International Film Festival.
Sedona Jazz on the Rocks festival

Sedona Arts Center

Arizona Opera League

Coconino Community College

Yavapai College

NORAZ Poets

Galleries
It doesn't matter how long you are in Sedona, you won't be able to see it all. There are clusters of natural wonders in all directions, and it is hard to get an exact list of attractions. Below are just some highlights.
The Chapel of the Holy Cross
This is the most interesting work of art, but it isn't in a gallery. It rises from the ground and is surrounded by towers of stone. The Chapel of the Holy Cross was created by Marguerite Brunswig Staude in 1957. The chapel is 200 feet from the valley floor and is in between two rock pillars. Salmon colored high cliffs are the backdrop. The interior of the chapel is very simple. There are some flickering candles, tapestries and few benches which make a meditative oasis that has soft sunlight streaming through the floor to ceiling window.
Art and Galleries
The natural beauty of Sedona has been a haven for all types of artists. Public artworks may be found through the city just to be enjoyed. The gallery district is a great walk to do just outside of Uptown and various locations that are just a short drive or taking the trolley system. Visit the plazas and parks filled with art.
Hiking and Red Rocks
If you have seen pictures of Sedona, then you may have seen Crescent Moon Picnic Area also called Red Rock Crossing. The picture of Oak Creek in front of Cathedral Rock is one of the most photographed areas within the Southwest. You shouldn't be surprised to see glowing brides and grooms posing for their famed wedding portraits on the banks. Just on the other side, there are lots of rock totems, looking like a native Stonehenge, called Buddha Beach a site of a powerful vortex.
For those who love challenges, make your ascent through tablelands to forests of the Colorado Plateau on Schnebly Hill. This wagon road was scratched into the hillside by pioneers during the last century and it hasn't really changed much. The first mile is paved, but do not be fooled as the road goes primitive by rocky lane. As you make the steady climb, views will go across sandstone formations to Mingus Mountain at the edge of Verde Valley. If you don't have a high clearance vehicle, you may want to take the jeep tour.
Red Rock State Park and Slide Rock State Park
Sedona is home to 2 state parks. Just 7 miles north, in what was an orchard, the stone banks of Oak Creek turn into a fast-moving channel that created the perfect natural water ride. Along this channel, there are plenty of pools for swimming and wading. Slide Rock State Park is one of the best swimming holes in the Southwest. Be sure to wear cut-offs or sturdy shorts as a warning. If you are around during a non-swimming time, you can wander through the orchard and explore the banks of the creek to find the perfect space for a picnic.
The 286-acre nature reserve has plenty of trails, creeks, and vistas as part of Red Rock State Park. You don't have to peel off that wet suit and it is located just south of town. It is a bit of wilderness and it has been reinvented. The volunteers and staff have daily activities like wildflower walks, geology discussions, bird watching tours, and moonlight hikes.
Sedona Arizona's Crime Rate
Low crime rate. The crime rate is Sedona is 50% of the US average
Medical
Verde Valley Medical Center has a campus in Sedona that has a 24-hour emergency department as well as cancer and heart specialists, but there is not a hospital. The nearest hospital is the main campus in Cottonwood, which is 17 miles away. It has won awards for excellence in patient safety and general surgery. It is accredited by DNV Healthcare. VVMC accepts Medicare patients. For those who are military retirees, there is a VA outpatient clinic and the closest VA hospital is in Prescott which is 45 miles away.
Northern Arizona Homecare

Flagstaff Medical Center

Sedona Medical Center
Transportation
The Verde Lynx is a system for public transportation and only has 10 stops in town before heading to Cottonwood for 2 stops. The cost to ride is $1 for in Sedona and $2.25 for out of town.
Chamber of Commerce
The Sedona Chamber of Commerce
What other potential retirees are saying about Sedona
If you are looking for an action-packed retirement place, Sedona is not the one! Sedona is a perfect place for a mellow, quiet retirement. Once just a dusty blip on the map, this city is all grown up now and has become a much-desired retirement spot. Read More About Retiring In Sedona AZ Back To Top
Mesa, Arizona


Best Retirement Communities In Mesa Arizona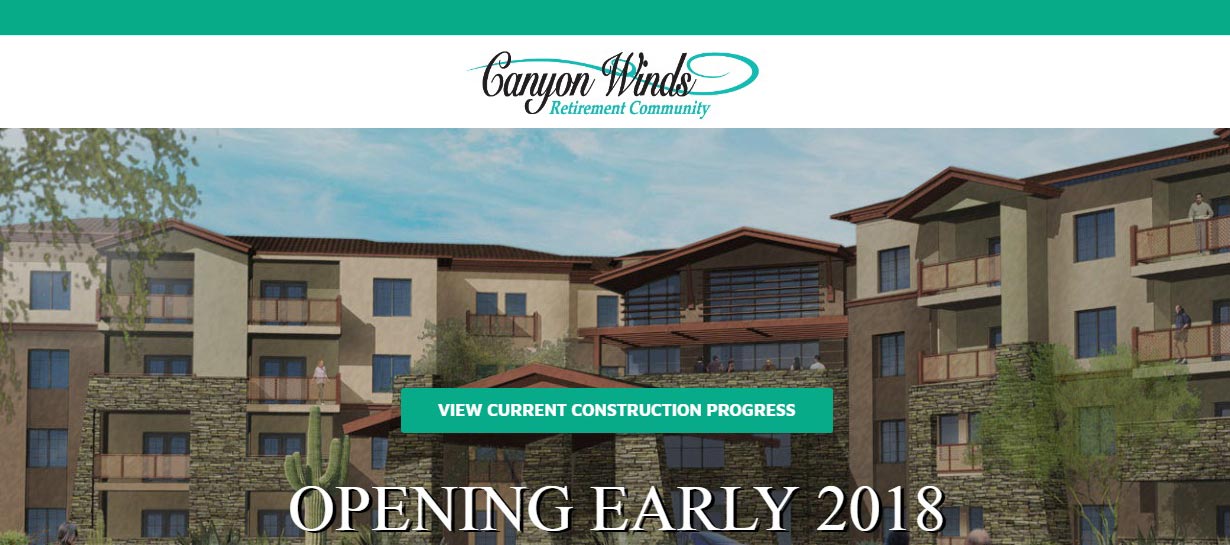 https://canyonwindsretirement.com/ – Canyon Winds is the best upscale retirement community in Mesa, Arizona that offers Assisted Living, Independent Living & Memory Care services. Call Canyon Winds Retirement Community Today at 480-948-0600!
About Mesa, Arizona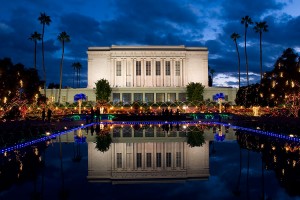 Mesa, Arizona is the second most populated city with over 400,000 locals.
The high population doesn't mean its impossible to afford. It is ranked #10 for the cost of living and has plenty of amenities a well. There is always something to do and there are plenty of attractions and museums here. Plus, you can watch the Oakland A's during spring training at Hohokam Stadium.
Mesa has a dynamic business, educational and recreational opportunities available. Amenities include parks that are a short distance, sports facilities that cater to old or young, golf courses for any skill level, special events, community festivals and more.
About Canyon Winds

Currently under construction, a beautiful upscale Retirement Community in Mesa that's unlike any other offering assisted living, independent living, and memory care.  Located at the entrance of Las Sendas in Mesa, Canyon Winds is surrounded by amazing views, our resort-style property will be sure to impress! Make sure and fill out the contact form on the website to receive newsletters and updated information as it is released!
Living Quarters: Canyon Winds offers large 1 & 2 bedrooms Assisted Living, Independent Living & Memory Care apartments.
Schedule A Tour Of Canyon Winds
Canyon Winds offers the highest quality Independent Living, Assisted Living & Memory Care services Mesa has to offer. Call Canyon Winds Retirement Community Today at (623) 583-2460!

Youngtown, Arizona


Best Retirement Communities In Youngtown Arizona

https://ventanawinds.com/ – Ventana Winds is the best retirement community in Sun City / Youngtown Arizona that offers Assisted Living, Pathway Assisted Living & Memory Care services. Call Ventana Winds Retirement Community Today at (623) 583-2460!
Tour Of The Facility
About Ventana Winds Retirement Facility

Ventana Winds (located in Youngtown, Arizona) offers 2 distinct living facilities to choose from. Their 3 stories Assisted Living Facility is surrounded by 2 beautiful courtyards which are a focal point for a lot of their activities, but they also provide lush garden views from the resident's homes.
Living Quarters: Ventana Winds offers large 1 & 2 bedroom Assisted Living apartments.
Amenities: Their large facility offers, activity outings, transportation, library, activity room, billiards, TV room, resort-style dining room, and a sparkling pool.
What Your Apartment Comes With: Microwave, refrigerator, large kitchenette area, walk-in closets, window treatments, ceiling fans, individual air conditioning and heat, private patio or balcony, bay windows, and large floor plans.
About Youngtown Arizona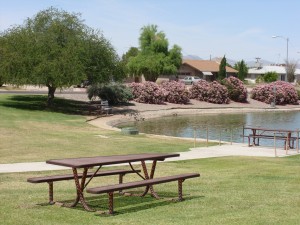 Youngtown Arizona is the home of the oldest retirement community in Arizona and in the United States of America. Youngtown relinquished its age restriction in 1999. Since then, Youngtown's demographics evolved quickly making this town must-see if you are visiting the Phoenix Valley in search of retirement communities. Youngtown sits right in between Olive Avenue and Grand Avenue on the south side.  Youngtown is located around many great amenities and is a little over 30 minutes away from the downtown area in Phoenix. Freeway Access: Youngtown is close to the 303 and 101 freeways ensuring easy access to entertainment, sporting events, shopping, restaurants, and recreation. Due to its compact size, Youngtown Arizona is a perfect retirement community for bicycling and walking.
Conveniently Located in Youngtown AZ

Ventana Winds is located near everything you or your loved one will need.
Medical Offices In Youngtown Arizona

Government In Youngtown Arizona

What is the population of Youngtown Arizona?

Resources For Retirees In Youngtown

Social Security Office – Youngstown Social Security Office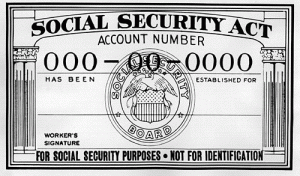 Address: 354 Federal Plaza E, Youngstown, OH 44503 | 

Phone: (877) 714-0393
IRS Offices In Youngtown – Internal Revunue Service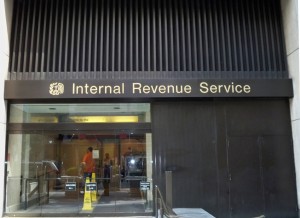 Address: 7350 W Camino San Xavier, Glendale, AZ 85308 | 
Phone: (623) 643-0399
Casino's in Youngtown – Desert Diamond Casino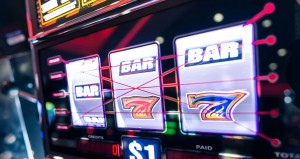 Photo Credit https://ddcaz.com/sahuarita/gaming/
Address: 9431 W Northern Ave, Glendale, AZ 85305
Website: ddcaz.com
Phone: (623) 877-7777
Other Resources For Retirees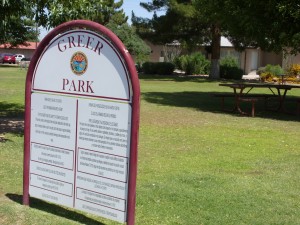 Parks – List of Youngtown AZ Parks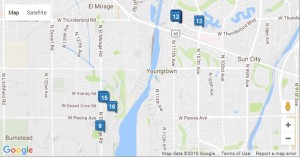 Walking – Youngtown Walking Routes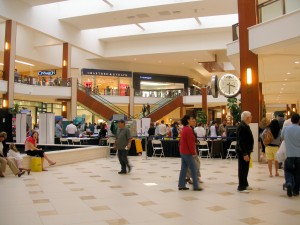 Malls – Shopping Center Malls
Amusement – There are plenty of adventures for kids that can be had in Youngtown, Arizona. You will be able to find theme parks or you can find more extreme adventures here. You will know what to do, and that is to check out the local attractions. When you are in Youngtown check out the Arizona State Fair for some fun or head over to Mini Golf Paradise (Indoor miniature golf course).
Artsy Places – If you are looking for crafts or various contemporary art, head to Youngtown. It doesn't matter if you are wanting to drink in the scenery at a local art gallery or looking for illustration art, there are plenty of fun artsy things in Youngtown. Check out Gallerias Guadalajara or D&D's Custom Framing.
Bars – If you are looking for a place where you can just relax and have all the drinks you want or just meet up with your friends for a blinding good time, check out Youngtown. You will be able to enjoy unique drinks such as Red Surf, Caipirissima, or perhaps a Moscow Mule. When you are Youngtown, simply pull up a chair at Escape Hatch, Discoteca Latina, or Doc's Dining & Bar. If you are wanting more options to check out Youngtown, Arizona bar directory and then let everyone know what you find.
Bowling – Call your friends and go destroy some pins while eating great food at Recreation Centers of Sun City. Bowling happens to be a great way to be active while eating and drinking. We have also found all of the best places in Youngtown that you can go. Cruise over to AMF Peoria Lanes Bowling Center or find other bowling places in the Youngtown, Arizona bowling directory. If you know of a place that is great, tell everyone and then write a review.
Brain Freeze – Ice Cream happens to be great for everyone. It doesn't matter if it is a decadent dessert, first date, or just an afternoon treat, everyone loves ice cream. If you feel like something sweet, there are a million ways for you to find your zen zone for ice cream in Youngtown. Try the best cherry ice cream or even find the penultimate Crazy Charlie Sundae Swirl, which is vanilla ice cream with chocolate and peanut butter swirl. If you are in Youngtown, try Maggie Moo & Ice Cream & Creamery or Cold Stone Creamery. If you visit a place that has the best-frozen delights of gourmet gelato, let us know.
Coffee Bars – Don't get regular gas station coffee, it is just isn't cool and coffee is a member of the cool crowd now. Gourmet choices and flavors are evolving. Finding the best place that has the perfect vibe and the right coffee makes it better. Youngtown has plenty of places where you can get caffeinated. Be sure to discover new flavors like Hazelnut cream or vanilla buttercream flavored coffee. Test out Lakeview Coffee Shop when you are in Youngtown.
Restaurants – There are plenty of restaurant choices in Youngtown from the regular meat and potatoes to just casual dining, there are a lot of choices that will satisfy your cravings. Look through the Youngtown, Arizona restaurant listings and find the perfect place for you. While you are visiting check out Denny's or hit local places such as Jack in the Box or Doc's Dining & Bar.
Fairgrounds – Who doesn't enjoy the fair? If you wanting something to do while you're in Youngtown, then the fairgrounds will always have plenty to do. Even when the fair isn't in town, there are super fun things to do. From gun shows to concerts to midway attractions, the local fairgrounds are perfect for filling up that boring day. Get the kids in the car to see what is happening this weekend at Pinal County Fairgrounds.
Fast Food Places – Are you starving? You will be covered from late-night munchies to pancakes and eggs that will satisfy your food cravings in Youngtown. You can have a famous White Castle chocolate shake or maybe a Dairy Queen Caramel MooLatte. Locate your cravings and then try out Alona's Cheese House & Deli or get Hot Bagels & Deli.
Golf Courses – Why does golf seem to be more enjoyable than football or baseball? In Golf, you can't fail 70% of the time and still make $9 million a season. Get out your clubs, hop in the car, and check out the public courses and driving ranges in Youngtown. Head over to Pueblo El Mirage RV Resort & Country Club, or check out Sun City South Golf Course that has challenging links that is surrounded by beauty. Check out cool gear from Callaway or impress your friends with Ping G15 Draw Max Game improvement driver and when you are done, head over to the 19th hole that is known as a complete double eagle.
Historic Places – If you are looking for a good diversion in Youngtown, then check out Valley Field Riding and Polo Club, Redden, Lowell House, or the Petroglyph Site AZ U 1:165. Youngtown has plenty of important historical landmarks for everyone to enjoy.
Libraries – Why should you go to the library? Movies! The public library is the best source for some of the latest blockbusters, classics, and more. You can access it for free at the library. It doesn't matter if you are interested in Jane Smiley or O. Henry, the Youngtown, Arizona Library directory has it all. It doesn't matter what your interests are, you will be able to see plenty of collections which will give you the power to make people feel stupid with your new intellect while you cite the works of Alan Shapiro at your dinner table.
Schedule A Tour Of Ventana Winds
Ventana Winds is the best place to retire in Sun City! Searching for Assisted Living In Sun City or Assisted Living In Youngtown, Arizona? Ventana Winds can help! We offer the highest standard of assisted living services in the Phoenix Metropolitan Area. Call Ventana Winds Retirement Community Today at (623) 583-2460!

Peoria, Arizona


Best Retirement Communities In Peoria Arizona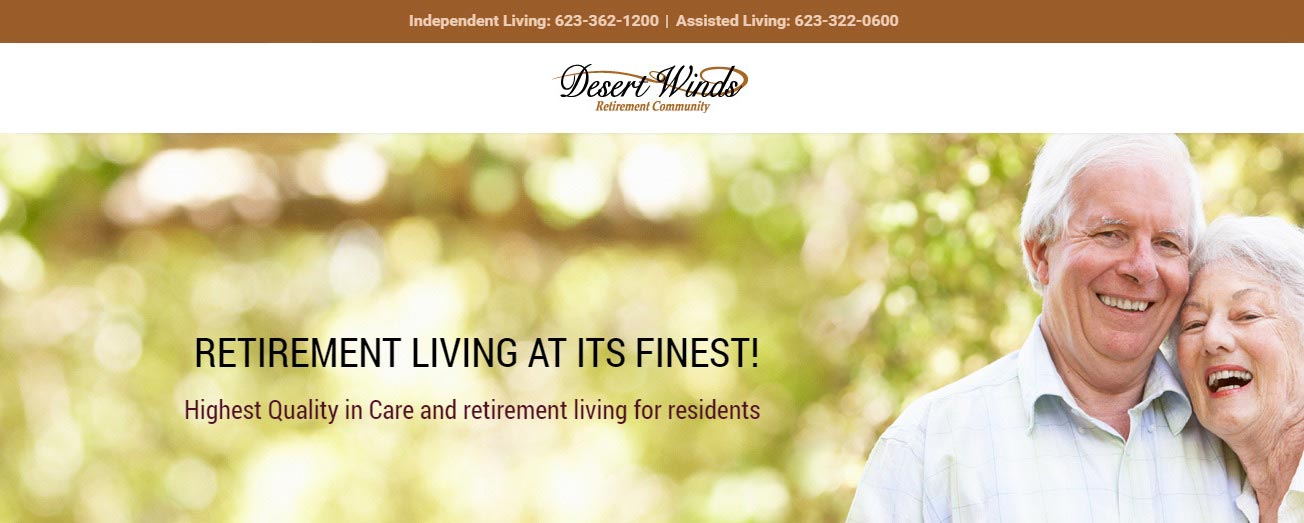 https://desertwindsretirement.com/ – Desert Winds is the best retirement home in Peoria Arizona that offers Assisted Living, Pathway Assisted Living & Memory Care services. Call Desert Winds Retirement Community today at (623) 362-1200! Desert Winds Retirement Community is located next to the border of Peoria & Sun City Arizona. They are located near tons of great shopping locations, tasty restaurants, golf courses, sports arenas, cultural centers, medical offices and more. Desert Winds is known as the best retirement community in Peoria Arizona.
"Peoria Arizona rated one of the best places to live in 2008 according to Money Magazine."
About Peoria Arizona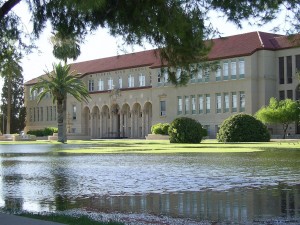 Peoria Arizona is located in northwest Phoenix. In July of 2014, the population of Peoria was 166,924 residents. Peoria is the 9th biggest city Arizona and the 150th largest city in the USA based on population. From 2000 to 2010, Peoria's population grew over 42% and from 2010 to 2013 there population grew 5.5%. Peoria was incorporated on the west side of Phoenix in 1954. The original settlers that originally came from Peoria, Illinois named in Peoria. Peoria Arizona is surrounded by breathtaking terrain and rugged beauty of the Sonoran Desert. Its statuesque saguaros and stunning sunsets serve as the perfect backdrop for just about any person to venture outdoors. Peoria hosts on the largest stadium facilities for spring training baseball. Peoria has easy access to every sporting venue in the area. 
Peoria's Major Attractions
Weather In Peoria Arizona
If you like mild winters and hot summers, then retiring at Desert Winds in Peoria Arizona is the retirement community for.  The average temperature in Peoria Arizona during July 104 degrees and the average during December is only 41.
Population in Peoria Arizona
154,566 residents

Average age of residents: 38 years old
"Peoria has the 9th largest population in Maricopa Country Arizona."
Sports Arenas
Peoria, AZ Sports Complex
Cultural Centers in Peoria Arizona
Peoria AZ Center for the Performing Arts

Challenger Learning Center
Restaurants Near Peoria AZ
Shopping Centers In Peoria Arizona
Recreation in Peoria AZ
Time to play and take a dip
You can burn off some energy and keep cool by going to one of many public city parks and pools that are around Peoria. Pioneer Community Park opened in fall of 2013 and has 6 lighted sports fields for softball and baseball, 4 lighted multipurpose fields, playground and splash ground, picnic areas, and a fishing lake. This park also caters to your pets with an off-leash dog park where they are able to swim, run, and socialize with other dogs. Rio Vista Community Park and Recreation Center is a great indoor and outdoor facility that has everything from skate parks to splash pads, to climbing walls, to racquetball courts and so much more, and it is a great way to keep everyone in your family engaged and active no matter the season. Sunrise Pool
21321 N. 86thDr.
(West of 83rdave on Lone Cactus Dr)
Centennial Pool
14388 N. 79th Ave
(West of 70th Ave, north of Thunderbird Rd on Acoma Dr.)
Peoria Pool
11200 N. 83rd Ave.
(West of 83rd Ave. on Varney Rd.)
Add To Your Peoria Bucket list
Below is a list of things that you will want to add to your bucket list that is located in Peoria. Cactus League Spring Training It is time for you to be able to play hooky from work and go to a Cactus League spring training game. The trick to being able to get tickets on the day that you want to mark work off of your to-do list is to simply be flexible. The weekday games that are earlier in March will have the biggest selection of seats. The best seat selection is normally for games that are in West Valley, where the 9 teams will play in stadiums in Maryvale, Phoenix, Goodyear, Surprise, and Peoria. Information: Peoria Sports Complex
Challenger Space Center Arizona Get ready to experience the disorientation and exhilaration of spaceflight on a 2-hour simulator space mission at the Challenger Space Center Arizona that is located in Peoria. The center has a flight deck that has more than $1 million in technology which includes a mission control room that is similar to the Johnson Space Center in Houston. There is also a gift shop that carries the best selections for books and science games. The Challenger Space Center Arizona is actually home to tires from the Discovery STS-121, a 10-foot shuttle Atlantis display, a life-sized Iridium satellite model, and more. Believe it or not, the exterior of the building is also futuristic and spacey and it even has a reflective panel that is very beautiful at sunset. Information: Challenger Space Center Arizona
Turf Soaring School Step away from the traffic and the average daily grind and head up into the blue sky at the Turf Soaring School. This place has graceful sailplanes that will soar silently over Lake Pleasant Rd. and Arizona 74. Climb on into the cockpit for lessons during any time during the week or take a 20-minute ride. Information: Turf Soaring School
Polar Ice During the peak of summer, take time to escape the heat at Peoria's Polar Ice. This ice rink will offer you open skating, skating lessons, ice hockey for adults and youths. Check out their website, which will often have a free introductory lesson. Information: Polar Ice
Lake Pleasant Lake Pleasant happens to be a 10,000-acre area that is tucked into a rugged desert area within the Northwest Valley. Fishermen and boaters know about this wonder, but hikers should also stop and take note. The Pipeline Canyon Trail goes around the western shore. This 2-mile trail will lead you to a bridge that is across Pipeline Cove that is home to blue herons and white billed American coots. There are also plenty of kayakers that show up for Paddle Fest. Information: Lake Pleasant
Dillon's Although it looks like an overgrown farmhouse, Dillon's has been drawing customers with fragrant pork ribs that are smoked over pecans and grilled perfectly. The meat is tender, but not mushy. During the winter months, Dillon's serves Arizona Chili made from smoked brisket, peppers, tomatoes, pinto beans, and onions or a heart Southwestern Smoked Stew. Information: Dillon's
Historica Old Town Peoria Take a self-guided walking tour of Historic Old Town Peoria and see the first structures of the city. Among this building are the highlights of the First Presbyterian Church of Peoria that was built in 1899. This gothic revival church is on the National Register of historic places; Peoria Central School built in 1906. This is also where the Historical Society operates; and the first supermarket called Saliba's Pay 'n Takit from 1918. Information: Historic Old Town Peoria
Ape Index Become a rock star at the Ape Index. This indoor climbing gym has 75 ropes that are up to 32-feet and it even has a bouldering tunnel. These climbs are actually for people of all abilities and age groups. Plus, there is a staff that will show newbies what to do. They entry fee is for all day, so you can climb, leave to eat, and then come back. Information: Ape Index
July 4th: All American Festival Be one of 28,000 people who come across the valley to attend the July 4th All American Festival celebration. This is held at the Peoria Sports Complex and the evening is full of multiple stages of music, water zone, hot dog eating contests, and a kid's area. Fireworks will light up sky as darkness hits. Information: July 4th: All American Festival
Quintero Golf Club In the middle of protected wilderness that is near Lake Pleasant, Quintero Golf Club was created by Rees Jones, famed golf course architect. This 7208 yard layout includes a practice facility. Once it was exclusive, but now anyone can play. It is said that there are no bad holes, and there is access to the clubhouse that was designed by Bing Hu, award winning architect. Information: Quintero Golf Club
Schedule A Tour Of Desert Winds Retirement Community
Independent Living: Searching For Independent Living In Peoria or Independent Living In Phoenix? Desert Winds can help! We offer the highest standard of independent living services in the Phoenix Metropolitan Area.
Assisted Living: Searching For Assisted Living In Peoria or Assisted Living In Sun City West? Desert Winds can help! We offer the highest standard of assisted living services in the Phoenix Metropolitan Area.
Memory Care: Searching For Memory Care In Peoria, Arizona? Desert Winds can help! We offer the highest standard of memory care services in the Phoenix Metropolitan Area. Call Desert Winds Retirement Community today at (623) 362-1200! 
Surprise, Arizona


Best Retirement Communities In Surprise Arizona

https://chaparralwinds.com/ – Chaparral Winds is the best retirement home in Surprise Arizona that offers Independent Living, Assisted Living,  & Memory Care services. Call Chaparral Winds Retirement Community today at (623) 544-4777! Chaparral Winds Retirement Community is located on the border of Surprise Arizona and Sun City. Their retirement community offers many options to meet all of your retirement needs. They are conveniently located next to everything one might need including terrific restaurants, great shopping, cultural centers, gold courses, medical offices and sports arenas.
"Surprise Arizona is rated #9 for best places to live in Arizona"

Tour Of The Facility

About Surprise Arizona
Surprise Arizona is located 45 minutes away from Phoenix, Surprise connects all aspects of your life including recreation, family, and work. Surprise is a charming community that is surrounded by the open Sonoran Desert, a regional lake, and mountain parklands. Surprise neighborhoods are distinctive, clean, and unique. 9 out of 10 Surprise residents recommend Surprise to start a business. Surprise Arizona was founded by Flora Mae Statler in 1938. In 1938 Peoria was just 1 single square mile of farmland. In 2013, Surprise has grown to 120,000+ people in 2013. Statler's daughter was convinced that she thought Surprise would never really amount to much. 
Recreation In Surprise Arizona
The Surprise Recreation Campus is the home of professional sports and also to youth and adult recreational programs. Enjoy spring training games at the surprise stadium including the Kansas City Royal and the Texas Rangers. Surprise is also great for family movie nights, Fireworks during the 4th of July and more. Surprise Racquet Complex and Tennis hosts the Champions Tour, including tennis legends, Andre Agassi, John McEnroe, Jim Courier, and Anna Kournikova.
Other Highlights In Surprise Arizona
Residents of Surprise enjoy waterfalls, pools, and slides at the Arizona Aquatic Center. DreamCatcher Park is Surprise Arizona's 1st full-access sports facility.
Weather In Surprise Arizona
Highest Temperature in Surprise Arizona averages 97 degrees in July

Lowest Temperature in Surprise Arizona averages 51 degrees in December

Precipitation averages in Surprise Arizona is 4.4 inches in May
Population in Surprise Arizona
121,648 residents live in Surprise Arizona

The average age of residents: 39 years old
"86.80% of the population in Surprise Arizona is Caucasian"
Surprise Arizona's Major Attractions 

Other Best Places To Retire In Arizona
There aren't any small places on this list and some believe that these are best for retirement. We have focused on areas that have a population of at least 20,000, although smaller cities like Sedona, Wickenburg, Cave creek, Somerton, Cottonwood, Camp Verde, and Benson are all great.
Besides the population, how did we rate the top 10? Take a look.
Sun City, Arizona
Sun City, Arizona is known as the original retirement community. It was actually one of the first retirement communities in the world. Sun City is a small community located near Peoria, Arizona. Sun City has endless amounts of activities and amenities. Located near Sun City you will find at least 8 golf courses, 2 bowling centers, 3 country clubs and more.
Sun city is the perfect place to retire for a low cost, make tons of new friends and enjoy activities designed for retirees, whether independent or assisted.
Tucson, Arizona
Tucson has a lot to offer those who are retiring. The cost of living is low, which ranks 5th for that, and the crime rate is low, ranking 7th. In case you have wanderlust, the nearest airport is just 10 miles away.
You can really get into the amenities in a big place like this. It ranks 4th for retiree amenities. This place literally has it all. It even gets better depending on the time of year. There is the Rodeo in spring, Folk Festival during May, and All Souls Procession Weekend during the fall.
Nogales, Arizona
Nogales is about fun in the sun without being roasted. There is a median summer of 77 degrees, and you still need to use sunblock, but it's easier to find shade.
There are a lot of amenities by ranking 7th. There are plenty of shopping and food options for residents and even visitors. You can even get really authentic Mexican food at the Las Vigas Ranch if you are wanting local flavor.
The only reason that Nogales wasn't number 1 was the crime rank of 13th and the low travel ranking of 25th. But if you are looking into going to another country, this is a border city and Mexico is just a short trip away.
Yuma, Arizona
Currently, Yuma is celebrating their centennial year. It is a pretty city and it celebrates it will free art and movie festivals and so many more fun events.
Yuma didn't do very well in the crime department where it came in 23rd, but it did great for travelers. The nearest international airport is just 5 miles away, so if you want to see the world you can do so from this number 1 travel city.
It also does well with the cost of living as it ranked 7th. The air quality is also great, so you can breathe deep and relax here. There are plenty of amenities that you can pick from. SO if you want to hit up the library for a book, or grab from pizza from Ronnie's, you are covered.
Prescott Valley, Arizona
If you are worried about dealing with the dry and hot climate of Arizona, then Prescott Valley is going to be the perfect place for you to be. This is a #1 ranked town for weather and 4th for air quality and best temperature ranking.
Not to mention that has the best cost of living without dipping into your savings too much. It also has that small-town feel to it, so you get a safer environment since it is 8th in crime.
Scottsdale, Arizona
Fun and festivals are the main focus for Scottsdale. It is the bigger city atmosphere that has one of the best art festivals around, as well as fashion shows, film festivals, and so many other cultural options. There are plenty of museums that you can visit with rotating exhibits.
This is the West's most western town and it ranks #1 for amenities, which means if you want to purchase something or find something to do, you can. Adventurers will love to see that the airport is just 13 miles away.
Scottsdale is also the most expensive place on this list. But, you are getting the most amenities, the 5th best travel and a lot of perks, so it makes sense. If you can afford it, it is very worth it.
Florence, Arizona
The draw for this town is mostly about money, considered that you won't empty it from expenses or have it stolen. The crime rank for this city is the best, with only 869 crimes per 100,000 people. The weather is nice, which means you don't have to sweat over the heat, crimes or costs.
This small town means that there are less amenities and it is second to last in ranking for that. Locals do rate the Mount Athos Restaurant and Café petty high as the nicer place to eat. The nearest airport is about 59 miles away, so it makes a spur of the moment vacation hard.
Prescott, Arizona
Not to be confused with Prescott Valley, this small city is a big exception to the Arizona weather. This placed tied for the best weather and has great air quality as well. It is also the second-highest amenities.
Travel is hard with the nearest airport over 100 miles away, so catching flights can be hard and really expensive. With weather this great, who wants to leave.
Sierra Vista, Arizona
This place ranks 6th for bet weather and 10th for the best amenities, and it has a decent cost of living. Not to mention this is the hummingbird capital of the US, so if you are up to bird watching, you will be surrounded by hummingbirds and other species as well.
The closest airport is 68 miles away, so you will have to wait for a connecting flight. This place does have plenty of things to do, during summer you can visit the Sierra Vista Aquatic Center a.k.The Cover, and enjoy the therapy spa, wave pool, or lap pools.
Kingman, Arizona
Kingman has 28,000 residents which makes you wonder if there are any retiree activities, but there are plenty. This place ranks 4th for that.
One of the main draws of this place is Route 66. This year Kingman is the home for the International Route 66 Festival, which is a 4-day event that has a parade, car show, and much more. The Roadrunner Café is just off Route 66, and it still serves breakfast to locals and travelers.
If you plan to travel, get ready for a drive with the nearest airport being over 100 miles away.
Sahuarita, Arizona
This place is ranked 7 in travel and 7 for weather, so no matter if you decide to travel for cooler climates or decide to stay, it isn't a problem.
Sahuarita is very safe with less than 1100 crimes per 100,000 people, which is great because it ranked 4th for crime. There is plenty of local attractions and festivals, including Fiesta Sahuarita each year.
It is pretty expensive to live here, mostly because of the high standard of life here, which brings the cost of living to rank 24th. The amenities are pretty low ranking as well.
Retire In Arizona With SLS Communities
Thank you for reading our best places to retire in Arizona for 2020 guide! Stay tuned for more from Sedona Winds Retirement Community! If you are interested in touring our retirement communities in Arizona, please visit SLS Communities.