Our care team to support YOUR lifestyle goals.
Welcome to Sedona Winds Assisted Living…

Sedona Winds is a picturesque Assisted Living and Memory Care Community located in Sedona, AZ Boasting incredible red rock views,  Sedona Winds  is a "hidden gem"offering spacious alcove "studio" and one-bedroom apartments. Our thoughtful and focused approach to assisted living is based on our team's extensive experience and commitment to treating our residents like family.
Prior to moving into our Retirement Community, a resident is given a complete assessment by our sensitive and licensed Sedona Winds Staff, in order to develop a personalized care plan  as unique as your need. Our secure and safe environment allows you to take advantage of the many services and amenities while maintaining your privacy and individuality. Four levels of assistance and memory care support allow residents to alter their plan of care if care needs change.
There are many questions that arise when trying to choose the right community for your loved one and our on-site Marketing and Executive Director can guide you to the right solution. We look forward to having you tour our beautiful campus and join us for lunch in our resort-style dining room.
It would be an honor to have your family join us at SedonaWinds community.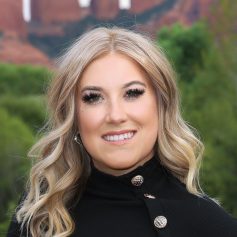 TERI
Online Marketing Consultant
My journey as part of our Sedona Winds Assisted Living began in 2019. I have served in various vital capacities throughout our facility with my dedication, service and superior relationship building. My transition into our Marketing Consultant role has brought such light and professionalism to our team. I take pride in the safety and service provided for all our residents and families each step of the way as I truly benefit from the bonds and greater joy of customer service and rapports.
View Our Amazing Floor Plans
1 Bedroom Apartment Details
Assisted Living: 928-985-6259